Jaguar I-Pace Reviews & Comparisons
Jaguar I-Pace Reviews
Jaguar I-Pace Videos
NEW 2021 Jaguar I-Pace 2021
New and Improved?
Review and Road Test: Jaguar I-Pace 2021 SUV: What can you expect for the newest model updates?
Jaguar I-Pace Comparisons
Luxury SUV Side-by-Sides: Comparing the Jaguar I-Pace to the Audi e-tron Sportback and Mercedes EQC
Is the Jaguar still the top choice, as it was the first luxury automaker to release an all-electric SUV?
Which EV is best? Tesla Model 3 vs. Jaguar I-Pace SUV
The Tesla Model 3 is already one of the top EVs of a generation, but the Jaguar I-Pace is quickly earning a top spot as our favorite premium electric car.
ZIP CODES - near Seal Beach
90720

90802

90803

90804

90806

90807

90815

92806

92831

92832

90805

90241

92649

90240

92646

92835

90703

90715

92804

92833

92802

92808

90814

90810

90712
CITIES near Seal Beach
Los Alamitos
Long Beach
Anaheim
Fullerton
Downey
Huntington Beach
Cerritos
Lakewood
Cypress
About the Jaguar I-Pace
Jaguar is one of Europe's most premiere luxury automakers, known for sophisticated designs and classic style. The carmaker made history being the first brand of its kind to develop an all-electric SUV. This was a bold move for Jaguar as it presented a credible competitor to Tesla's hold on the luxury EV market. On top of that, Jaguar beat its competitors into the EV market, ahead of BMW and other luxury automakers into designing a high-end eco-conscious vehicle. The I-Pace was first announced in March 2018, with deliveries in both Europe and North America starting later that same year.
Jaguar I-Pace Trim Comparison
2020 I-PACE S
$69,850
Touch Pro® Duo, Interactive Driver Display and Meridian™ Sound System5
8-Way Semi-Powered Luxtec Sports Seats
18" 15-Spoke 'Style 1022' Alloy Wheels
Park Assist, 360° Parking Aid and Rear Traffic Monitor4
2020 I-PACE SE
$76,250
Connectivity features include: Remote™, Navigation Pro, Connect Pro (Smart Settings, Pro Services, 4G Wi-Fi Hotspot)7, 9 and Stolen Vehicle Locator
Touch Pro® Duo, Interactive Driver Display and Meridian™ Sound System5
20" 6-Spoke 'Style 6007' Alloy Wheels
10-Way Grained Leather Sports Seats with Memory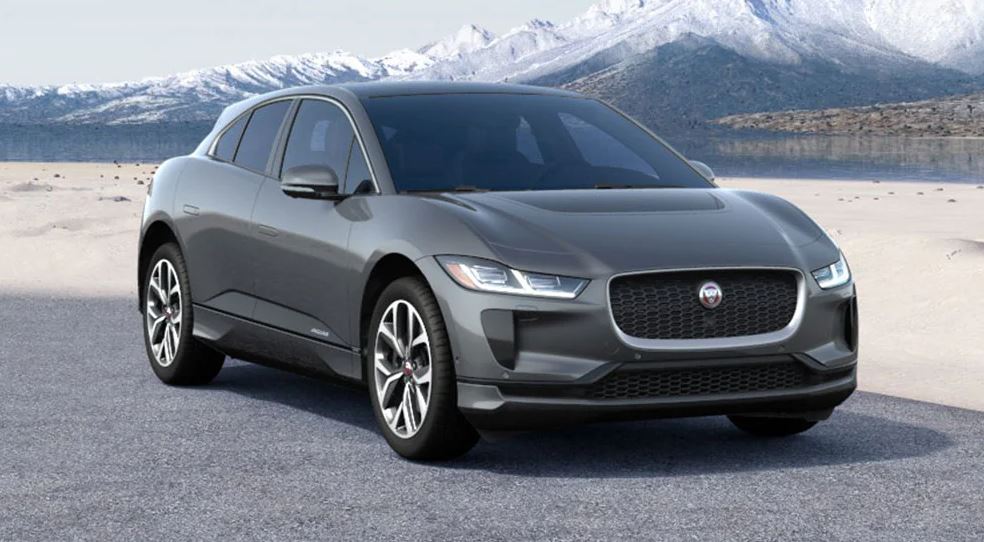 2020 I-PACE HSE
$80,900
20" 5-Spoke 'Style 5068' Alloy Wheels with Diamond Turned Finish
Touch Pro® Duo, Interactive Driver Display and Meridian™ Surround Sound System5
Driver Assist Pack including Blind Spot Assist, 360° Surround Camera, Adaptive Cruise Control with Steering Assist and High-Speed Emergency Braking4, 11
Connectivity features include: Remote™, Navigation Pro, Connect Pro (Smart Settings, Pro Services, 4G Wi-Fi Hotspot)7, 9 and Stolen Vehicle Locator
18-Way Windsor Leather Heated and Cooled Front Sports Seats with Heated Rear Seats
Frequently Asked Questions
Are there any drawbacks to the Jaguar I-Pace?
Because the I-Pace is Jaguar's first electric vehicle, there is still room for improvement, including the range, brakes and infotainment system, all of which are expected to be upgraded in upcoming models.
Why should I buy the Jaguar I-Pace?
The I-Pace offers a lot even for the hefty price tag of $70,000. Among other similar vehicles in its class, you won't find as many standard options as the I-Pace, and the luxury look and feel, paired with the driving dynamics give you a great return on price.
What is the MSRP for the Jaguar I-Pace?
The I-Pace starts at $69,500, and tops out at $80,500 for the highest level trim.
How many passengers can the I-Pace accommodate?
Up to five passengers will fit in the I-Pace. Passengers will feel comfortable in the roomy cabin and well-contoured seats provide good support for both front and back rows.
About Envision Jaguar Cerritos Sales Department
The excellent treatment you'll receive and comfort you'll find in leasing or owning a Jaguar begins when you enter the Jaguar Cerritos showroom, and stays with you as long as you're behind the wheel. In addition to our extensive inventory of Jaguar vehicles, we also offer Jaguar parts and service at our dealership in Cerritos, CA. Jaguar vehicles aren't just our product, they're our passion and anyone who shares that passion is a friend of ours.
REVIEWS
From our Seal Beach Customers
Belinda F. 
Axel is the MAN!! Thank you so much for making my car buying process super easy! After going to several other Land Rover dealers, I'm so happy I finally got my DREAM CAR at the the Cerritos dealership!! Thanks again to Axel for providing the best customer service, his patience and getting me a great deal even after showing up at the dealership a couple of hours before close time on a Sunday over the Thanksgiving weekend. I'm a happy customer and I definitely recommend Axel for your car buying experience!
Derek E. 
About a week ago my wife and I got serious about purchasing another vehicle.  She had a whole list of "requirements" 3rd row etc.  We had a few cars in mind and one day I took her to the Range Rover dealership in Cerritos.  It's always been on her mind that she wanted one but she didn't really think it was possible.  We were immediately greeted by Sean (Suren) and shown a few vehicle's after talking some basics of what we were looking for.  I had originally done a lot of research about the Velar model as to me, it was more stylish than the sport.  However we immediately fell in love with a white HST that was on the lot.  All of her original requirements went out the window. Sean informed us that they were quite hard to find in that spec etc.  We ended up going home to think about it and made up our minds that it was the one. We made plans to go that night, bring our trade and make the deal.  Sean called me around noon to let me know the car we were interested in had sold.  We were devastated.  We went to another dealer to see what they had inventory wise, looked online in like a 500 mile radius and couldn't find one similar.  Sean was right.  He wasn't being pushy or coming up with a story about the vehicle just to make a sale, it was rare and it obviously was in high demand.  We even tried calling him to see just how "sold" the vehicle was, even joking that we could somehow still sign the triple form before they did to pick it up.  We made it back to the dealer with our trade and it was really difficult to compare other vehicles to the one we missed out on.  We were literally sitting in our car about to leave and Sean persisted to get us to try a TD6 model, informing us of the increased gas mileage and being similar minus some performance features and the dash.  Ultimately the deal was made and in the long run we are happy with our purchase over the flashy one.  The process was simple and to be honest I didn't feel like haggling to death over the price because I didn't want to miss out on another good opportunity.  I want to thank Sean and team for making everything smooth and most of all accommodating during the covid19 situation.
Rick M. 
I was extremely satisfied with the customer service.  Vanessa Martinez is the example when  it comes to taking care of customers! "I appreciate you"...
Ramon C. 
Came in on a Saturday afternoon, it was hectic. Sean spotted us and told us he would be right with us. After looking around we found the car we wanted by that time Sean came back to us and asked us to join him in his office. Sean asked what is was that I wanted in a car and showed me to the vehicle which had it all. Sean knew exactly what they had and didn't have off the top of his head. I want to say everything went smoothly but I was indecisive. I had originally been interested in a Q7 or Q8 but after speaking with him and checking out the Velar my mind was changed. Then the deal was made and I had a new car.If you want someone knowledgeable, friendly, energetic. Look for Sean hell probably be busy with someone else at the moment but he's worth the wait.
Envision Jaguar Cerritos Sales Hours
Monday9:00AM - 7:00PM
Tuesday9:00AM - 7:00PM
Wednesday9:00AM - 7:00PM
Thursday9:00AM - 7:00PM
Friday9:00AM - 7:00PM
Saturday9:00AM - 7:00PM
Sunday10:00AM - 7:00PM
Jaguar I-Pace in Anaheim
 | 
Jaguar I-Pace in Cerritos
 | 
Jaguar I-Pace in Cypress
 | 
Jaguar I-Pace in Downey
 | 
Jaguar I-Pace in Fullerton
 | 
Jaguar I-Pace in Huntington Beach
 | 
Jaguar I-Pace in Lakewood
 | 
Jaguar I-Pace in Long Beach
 | 
Jaguar I-Pace in Los Alamitos
 | 
Jaguar I-Pace in Seal Beach