Jaguar Service Coupons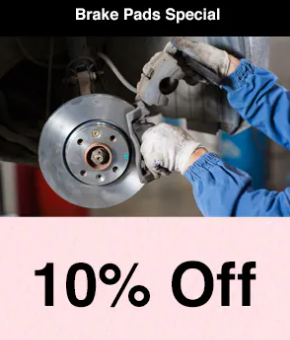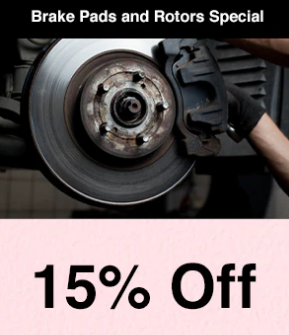 Jaguar Service FAQs
After How Long Should My Jaguar Be Serviced?
Ideally, you should have your jaguar serviced every 5k to 7.5K miles. However, it is also advisable to have the car services once a year. There is no problem in having your Jaguar serviced quite often even getting to the targeted mileage. This is important for ensuring that your vehicle is in perfect health.
At What Point Should I Replace Oil in My Jaguar?
The Jaguar oil change interval is recommended is 16,000 miles or every year. This applies to most Jaguar models including Xf, Xe, Xj and even F-Pace. The Marvels of Modern Engineering has given the recommended intervals, which you can stick to.
When Should the Jaguar F-Pace Be Serviced?
For the Jaguar F-Pace, the service intervals are between 16K and 24K miles or every 24 months; whichever comes first.
What is the Cost of Oil Replacement in a Jaguar?
If you have a Jaguar, knowing the cost of an oil change is imperative. On average, it will cost between 312 and 340 USD for an oil change in an Xf model. The parts take up most of the cost as they are cost between $260 and $275. You can expect to pay between 53 and 67 dollars for labor. Please note there may be additional costs like fees and taxes.
How Much Will I pay for a Jaguar F Service?
The best option would be to get the expert service which allows you choose between the 3 year and 5 year plan. You will pay 995 Euros for the 3 year plan and 1,495 Euros for a 5 year cover. This is inclusive of VAT.
How Much Does it Cost to Insure a Jaguar?
The cost of auto insurance you will pay for your Jaguar depends on the specific model you have. The Xf models, which are older, are cheaper to insure. For instance, you will pay $1,398 to insure the 2010 model and about $1,766 for 2018 models.
Is It Expensive To Maintain a Jaguar?
The average cost of service, maintenance and repair of Jaguars is $1,123 per year. However, this cost varies depending on the auto shop, mileage and age of the car.
What is The Cost of Maintenance of a Jaguar?
The annual cost of maintaining a Jaguar Xf is about $1,066 and the vehicle costs are about $651 annually. As such, this is a relatively cheaper car to maintain.
What is the Cost of Servicing the Jaguar F-Pace?
The Jaguar F-Pace approved service plan is the best way to go and this is available after 90 days from the date of registration. For £569, you will get the 50K Miles/ 5 year service plan and £719 for a higher mileage for the 2-liter engines. This is for 75K miles or 5 years. The prices are inclusive of VAT.
Why Do Jaguar Have Transmission Problems?
Jaguars have a history of transmission problems which include premature transmission failure, and general automatic transmission issues. Due to the delicate nature of these problems, it is best to take the vehicle to a certified mechanic
ZIP CODES - Near Huntington Beach
90713

90740

90806

90808

90810

90822

92802

92805

92832

92833

92649

90720

92646

92806

90630

92835

92804

90240

90715

92648

90803

90807

90242

92831

90815
CITIES Near Huntington Beach
Lakewood
Seal Beach
Long Beach
Anaheim
Fullerton
Huntington Beach
Los Alamitos
Cypress
Downey
Cerritos
Jaguar Maintenance Schedule
Jaguar Service Every 15,000 Miles
Inspect and clean the throttle plate
Check the belt adjustment
Grease the wheel bearings
Spark plug replacement
Check the air filter and, if needed, replace

Jaguar Service Every 30,000 Miles
Rear axle lube
Drive belt (every 6 years or 60,000 miles)
Torque propeller shaft bolts



Jaguar Service Every 5,000 Miles
Check and adjust all fluids
Visually inspect underneath the vehicle
Belt and hose inspection
HVAC system inspection
Check and rotate the tires

Jaguar Owners Manual
REVIEWS
From our Huntington Beach Service Customers
Derek E. 
About a week ago my wife and I got serious about purchasing another vehicle.  She had a whole list of "requirements" 3rd row etc.  We had a few cars in mind and one day I took her to the Range Rover dealership in Cerritos.  It's always been on her mind that she wanted one but she didn't really think it was possible.  We were immediately greeted by Sean (Suren) and shown a few vehicle's after talking some basics of what we were looking for.  I had originally done a lot of research about the Velar model as to me, it was more stylish than the sport.  However we immediately fell in love with a white HST that was on the lot.  All of her original requirements went out the window. Sean informed us that they were quite hard to find in that spec etc.  We ended up going home to think about it and made up our minds that it was the one. We made plans to go that night, bring our trade and make the deal.  Sean called me around noon to let me know the car we were interested in had sold.  We were devastated.  We went to another dealer to see what they had inventory wise, looked online in like a 500 mile radius and couldn't find one similar.  Sean was right.  He wasn't being pushy or coming up with a story about the vehicle just to make a sale, it was rare and it obviously was in high demand.  We even tried calling him to see just how "sold" the vehicle was, even joking that we could somehow still sign the triple form before they did to pick it up.  We made it back to the dealer with our trade and it was really difficult to compare other vehicles to the one we missed out on.  We were literally sitting in our car about to leave and Sean persisted to get us to try a TD6 model, informing us of the increased gas mileage and being similar minus some performance features and the dash.  Ultimately the deal was made and in the long run we are happy with our purchase over the flashy one.  The process was simple and to be honest I didn't feel like haggling to death over the price because I didn't want to miss out on another good opportunity.  I want to thank Sean and team for making everything smooth and most of all accommodating during the covid19 situation.
Catherine Falk 
Richard, in the SERVICE department, is every reason to visit this Jaguar dealership for service needs to your vehicle! Richard took care of everything with ease and was such a pleasure to interact with. As I once had a bad experience with a …
Jennifer J. 
Just an update, the GM reached out and was extremely apologetic.  It was much appreciated that he acknowledged the service wasn't up to par and did what he could to rectify the situation.  Classy move lol2 stars for the service department!!  My 2020 evoque has been in several times for a gearbox fault.  This last time it was in they did a complete computer system overhaul that hopefully fixes the issue of my car stranding me places because it won't go into drive.  When I received my car this last time I was alerted the next morning ALL my tires were well below PSI, and they had sprayed what I'm assuming was disinfectant directly onto my touch screen control panel.  I realize these may seem like trivial things but when you're paying for a luxury vehicle that's now been in the shop multiple times for the same problem, it's frustrating to now have to deal with smaller issues caused by the service department.     My 4 phone calls, and 1 email to them have ALL gone unanswered, extremely unprofessional.
Rick M. 
I was extremely satisfied with the customer service.  Vanessa Martinez is the example when  it comes to taking care of customers! "I appreciate you"...
Ramon C. 
Came in on a Saturday afternoon, it was hectic. Sean spotted us and told us he would be right with us. After looking around we found the car we wanted by that time Sean came back to us and asked us to join him in his office. Sean asked what is was that I wanted in a car and showed me to the vehicle which had it all. Sean knew exactly what they had and didn't have off the top of his head. I want to say everything went smoothly but I was indecisive. I had originally been interested in a Q7 or Q8 but after speaking with him and checking out the Velar my mind was changed. Then the deal was made and I had a new car.If you want someone knowledgeable, friendly, energetic. Look for Sean hell probably be busy with someone else at the moment but he's worth the wait.
About Envision Jaguar Cerritos Service Department
Our Service department is staffed with the most qualified technicians ready to answer your questions and address your service needs. Use our online form to schedule an appointment or contact our service department if you have any additional questions.
Envision Jaguar Cerritos Service Hours
Monday7:00AM - 6:00PM
Tuesday7:00AM - 6:00PM
Wednesday7:00AM - 6:00PM
Thursday7:00AM - 6:00PM
Friday7:00AM - 6:00PM
Saturday7:00AM - 4:00PM
SundayClosed
Jaguar Service in Anaheim
 | 
Jaguar Service in Cerritos
 | 
Jaguar Service in Cypress
 | 
Jaguar Service in Downey
 | 
Jaguar Service in Fullerton
 | 
Jaguar Service in Huntington Beach
 | 
Jaguar Service in Lakewood
 | 
Jaguar Service in Long Beach
 | 
Jaguar Service in Los Alamitos
 | 
Jaguar Service in Seal Beach