Jaguar Service Coupons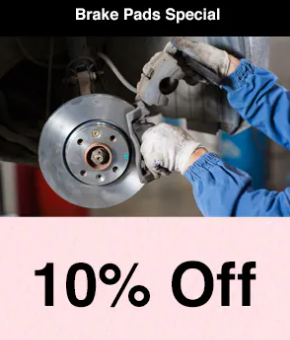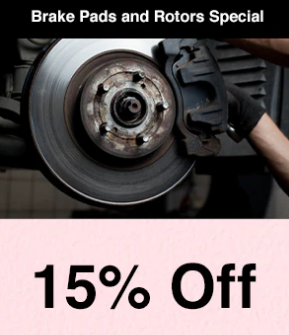 Jaguar Service FAQs
After How Long Should My Jaguar Be Serviced?
Ideally, you should have your jaguar serviced every 5k to 7.5K miles. However, it is also advisable to have the car services once a year. There is no problem in having your Jaguar serviced quite often even getting to the targeted mileage. This is important for ensuring that your vehicle is in perfect health.
At What Point Should I Replace Oil in My Jaguar?
The Jaguar oil change interval is recommended is 16,000 miles or every year. This applies to most Jaguar models including Xf, Xe, Xj and even F-Pace. The Marvels of Modern Engineering has given the recommended intervals, which you can stick to.
When Should the Jaguar F-Pace Be Serviced?
For the Jaguar F-Pace, the service intervals are between 16K and 24K miles or every 24 months; whichever comes first.
What is the Cost of Oil Replacement in a Jaguar?
If you have a Jaguar, knowing the cost of an oil change is imperative. On average, it will cost between 312 and 340 USD for an oil change in an Xf model. The parts take up most of the cost as they are cost between $260 and $275. You can expect to pay between 53 and 67 dollars for labor. Please note there may be additional costs like fees and taxes.
How Much Will I pay for a Jaguar F Service?
The best option would be to get the expert service which allows you choose between the 3 year and 5 year plan. You will pay 995 Euros for the 3 year plan and 1,495 Euros for a 5 year cover. This is inclusive of VAT.
How Much Does it Cost to Insure a Jaguar?
The cost of auto insurance you will pay for your Jaguar depends on the specific model you have. The Xf models, which are older, are cheaper to insure. For instance, you will pay $1,398 to insure the 2010 model and about $1,766 for 2018 models.
Is It Expensive To Maintain a Jaguar?
The average cost of service, maintenance and repair of Jaguars is $1,123 per year. However, this cost varies depending on the auto shop, mileage and age of the car.
What is The Cost of Maintenance of a Jaguar?
The annual cost of maintaining a Jaguar Xf is about $1,066 and the vehicle costs are about $651 annually. As such, this is a relatively cheaper car to maintain.
What is the Cost of Servicing the Jaguar F-Pace?
The Jaguar F-Pace approved service plan is the best way to go and this is available after 90 days from the date of registration. For £569, you will get the 50K Miles/ 5 year service plan and £719 for a higher mileage for the 2-liter engines. This is for 75K miles or 5 years. The prices are inclusive of VAT.
Why Do Jaguar Have Transmission Problems?
Jaguars have a history of transmission problems which include premature transmission failure, and general automatic transmission issues. Due to the delicate nature of these problems, it is best to take the vehicle to a certified mechanic
ZIP CODES - Near Cypress
90630

90703

90712

90713

90720

90804

90810

92801

92808

92831

92832

92835

92806

90806

90740

92804

90815

92646

90803

90715

90822

90814

90805

90240

92647
CITIES Near Cypress
Cypress
Cerritos
Lakewood
Los Alamitos
Long Beach
Anaheim
Fullerton
Seal Beach
Huntington Beach
Downey
Jaguar Maintenance Schedule
Jaguar Service Every 15,000 Miles
Check the belt adjustment
Braking system inspection
Grease the wheel bearings
Inspect and clean the throttle plate
Spark plug replacement

Jaguar Service Every 30,000 Miles
Replace & Adjust:
Rear axle lube
Lubricate:

Accelerator linkage

Jaguar Service Every 5,000 Miles
Clean and lube the power antenna
Visually inspect underneath the vehicle
Lights inspection and, if needed, bulb replacement
HVAC system inspection
Road test
Jaguar Owners Manual
REVIEWS
From our Cypress Service Customers
Rick M. 
I was extremely satisfied with the customer service.  Vanessa Martinez is the example when  it comes to taking care of customers! "I appreciate you"...
Kelly S. 
I've been servicing my car at the Cerritos location over the past few years and have always had a great experience with the service team, but recently, I decided that I wanted to upgrade my 2008 Land Rover LR2 for a new all black 2020 Range Rover Evoque and Sean Khnkoyan made my dreams come true!Especially during the COVID-19 situation, Sean went above and beyond to provide me the best customer service possible. He was extremely helpful and knowledgeable. Sean was able to get me the exact car I wanted at a great price within a day of inquiring, while making sure the entire leasing process was seamless and quick! I was able to drive off with my new car in just over an hour. Overall, I had a great experience thanks to Sean and I would recommend that you ask for him when you're looking to lease or purchase a new Land Rover or Jaguar.
Jennifer J. 
Just an update, the GM reached out and was extremely apologetic.  It was much appreciated that he acknowledged the service wasn't up to par and did what he could to rectify the situation.  Classy move lol2 stars for the service department!!  My 2020 evoque has been in several times for a gearbox fault.  This last time it was in they did a complete computer system overhaul that hopefully fixes the issue of my car stranding me places because it won't go into drive.  When I received my car this last time I was alerted the next morning ALL my tires were well below PSI, and they had sprayed what I'm assuming was disinfectant directly onto my touch screen control panel.  I realize these may seem like trivial things but when you're paying for a luxury vehicle that's now been in the shop multiple times for the same problem, it's frustrating to now have to deal with smaller issues caused by the service department.     My 4 phone calls, and 1 email to them have ALL gone unanswered, extremely unprofessional.
Catherine Falk 
Richard, in the SERVICE department, is every reason to visit this Jaguar dealership for service needs to your vehicle! Richard took care of everything with ease and was such a pleasure to interact with. As I once had a bad experience with a …
Marcos T. 
As Promise from Mr Giannini and his dealer, He made sure that my wife and i were taken care of and took care of all our problems, He was able to put us in our new 2020 Range Rover Evoque and as I promise made our problems with JLR Corporate amd our 2014 Range Rove go away,, I told him that I would make sure that everyone knew that his dealer is the one to go to,. This is my 3rd update and I can honestly say, why didn't I know about Mr Giannini before and my problems would of been solved a long time ago.,Well, Mr Giannini and Sean took care of making our experience with our new purchase hassle free. They answered all my questions and Financing With Lauren Davila were easy. Please consider Cerritos Range Rover for your next purchase and any questions please ask for Sean. All this done in less than 7 days!!!!!That is awesome. they don't play around!!!!Up 1 star ,update to follow, Mr Giannini took time from his busy schedule to see me and talk our situation that we are having.Man, where can I start, I would say!, stay away, this dealer is driving me crazy for the last 3 months, I took my vehicle in for a simple battery light on, and its been there ever since. Happen to be an electrical fire of the main harness,  it has been a nightmare, vehicle was purchase some where else. so I did the mistake not taking it back to them, car was a used car from a different dealer, i figured I would go there because it was closer to where I live. I tried going thru an extended warranty I purchased,, well it was not covered, they convinced me to go thru my insurance and luckily it was covered thru them. But, due to covid,  they have used every excuse in the book, i even heard that the harness is unique and that every vehicle has its own and its made for that specific vehicle. You guys better hope this doesn't happen to you guys!!! you will be waiting till they find a vendor to make it from scratch, at least, thats what they said!!!!.Since 4/22/2020 now keep in mind, this was paid thru my insuramce which cost 13000.00 dollars and 5 payments later i still don't have a vehicle, I've called corporate and they did say that they would cover a rental and reimburse me, but I have to come out of pocket and send in the week remtals and then takes them 3 weeks to approve and send me money. Really,  why wouldn't the dealer provide me with a loaner?, So last week, I got the news that the part was finally in!!!  great right!!!, wrong!!!! I found out today after working on my car for the last 4 days, that the part they send might be the wrong part!!!! its not matching!!!thats what they said!!!!What does that mean!!!!!??????So, im driving to the dealer tomorrow and seeing the car, lets see what happens!!!! Really to talk to the service manager and see what they can do and explain to me what is going on!!! Take your car bussiness somewhere  else!!!!
About Envision Jaguar Cerritos Service Department
Our Service department is staffed with the most qualified technicians ready to answer your questions and address your service needs. Use our online form to schedule an appointment or contact our service department if you have any additional questions.
Envision Jaguar Cerritos Service Hours
Monday7:00AM - 6:00PM
Tuesday7:00AM - 6:00PM
Wednesday7:00AM - 6:00PM
Thursday7:00AM - 6:00PM
Friday7:00AM - 6:00PM
Saturday7:00AM - 4:00PM
SundayClosed
Jaguar Service in Anaheim
 | 
Jaguar Service in Cerritos
 | 
Jaguar Service in Cypress
 | 
Jaguar Service in Downey
 | 
Jaguar Service in Fullerton
 | 
Jaguar Service in Huntington Beach
 | 
Jaguar Service in Lakewood
 | 
Jaguar Service in Long Beach
 | 
Jaguar Service in Los Alamitos
 | 
Jaguar Service in Seal Beach