Jaguar Oil Change Specials + Coupons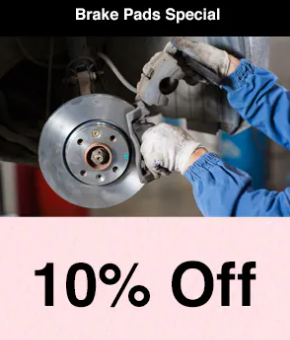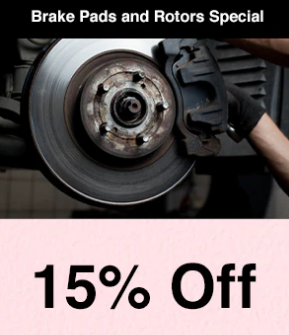 Jaguar Oil Change Commonly Asked Questions & Replacement near Cypress
What does a Jaguar oil change cost?
Using a Jaguar XF as an example, the average oil change costs between $312 and $340. This includes labor costs, estimated between $53 and $67 and parts, priced between $259 and $273.
Which type of oil is recommended for a Jaguar?
Depending on the condition of your car and mileage, there will be an oil best suited for your vehicle. Overall, there are four standard types of oil: Conventional (Premium) Oil, Synthetic Oil, Synthetic Blends and High Mileage. Your technician will be able to recommend the best type of oil for your specific needs.
When should I get my oil changed?
The recommended interval for Jaguar oil changes is every 3,000 to 5,000 miles. It's best to check with an authorized dealer or consult your owner's manual for your specific vehicle's needs.
Do I have to use the same brand of oil for every oil change?
Jaguar recommends using a high-quality oil for every oil change. Consult owner's manual to confirm the type of oil that is best suited for your vehicle.
When should I schedule an oil change?
Oil changes are considered a regular part of your vehicle's maintenance. Check your owner's manual to determine the exact recommended time frame for oil changes.
Should I use a synthetic oil in my Jaguar?
Your owner's manual is a great resource for oil changes, it will tell you the type, grade and frequency of oil changes for your vehicle's engine.
Do I have to get my Jaguar's oil changed regularly?
Motor oil is an important part in ensuring your vehicle functions properly, it reduces heat and keeps your engine clean, as well as improves fuel efficiency. Because of this, it's important to get regular oil changes and to prevent your engine from corrosion.
How much oil is needed for my Jaguar?
It will depend on the type of vehicle and engine. As an example, a 4 cylinder car take less oil, and typically requires conventional oil. In comparison to a vehicle with a high-performance V-8 engine, which would require full synthetic motor oil.
Are there any benefits to using synthetic oil?
While some vehicles' engines require synthetic oil, auto manufacturers are now designing their engines specifically around the superior protection and performance that synthetic motor oil offers.
Should I use conventional oil?
The benefit of conventional oil changes is that they are typically offered at a lower price than synthetic oils.
ZIP CODES - Near Cypress
90242

90805

90806

90822

92646

92647

92649

92802

92804

92806

92831

90808

90713

90807

90712

90703

92805

90720

90802

90740

92835

90240

90630

92832

90241
CITIES Near Cypress
Downey
Long Beach
Huntington Beach
Anaheim
Fullerton
Lakewood
Cerritos
Los Alamitos
Seal Beach
Cypress
Jaguar Oil Change Schedule
Jaguar Maintenance after 15,000 miles
Spark plug replacement
Check the air filter and replace if needed
Grease the wheel bearings
Check the belt adjustment
Door locks lubrication

Jaguar Maintenance after 30,000 miles
Transmission fluid and filter
Rear axle lube
Torque propeller shaft bolts
Front wheel bearings
Drive belt (every six years or 60,000 miles)

Jaguar Maintenance after 5,000 miles
Synthetic engine oil and filter change
Check and adjust all fluids
Check and rotate the tires
Belt and hose inspection
Visually inspect underneath the vehicle

Jaguar Oil Change Instructional Videos
The Simplest Way to Do an Oil Change on a Jaguar XJ / X351
Jaguar recommends Castrol EDGE SAE 5W-20 Advanced Full Synthetic Motor Oil with Fluid TITANIUM Technology for the XJ/X351. Watch this to learn the easiest way to change the oil!
At Home Oil Change: Jaguar F-Type R
Everything you need to know, including which products to use, to change the oil on a Jaguar F-Type at home!
Using Millers XF Premium Oil for a Jaguar XFR 5.0L V8
Jaguar makes it easy for anyone - a certified technician or even owners - to change the oil on their vehicles. Learn how to do it yourself and save time and money.
Step-by-Step DIY Oil Change on a Jaguar F-Type
If you have 20 minutes and all the right tools, you can easily DIY an oil change on your Jaguar F-Type.


REVIEWS
From our Cypress Service Customers
Kelly S. 
I've been servicing my car at the Cerritos location over the past few years and have always had a great experience with the service team, but recently, I decided that I wanted to upgrade my 2008 Land Rover LR2 for a new all black 2020 Range Rover Evoque and Sean Khnkoyan made my dreams come true!Especially during the COVID-19 situation, Sean went above and beyond to provide me the best customer service possible. He was extremely helpful and knowledgeable. Sean was able to get me the exact car I wanted at a great price within a day of inquiring, while making sure the entire leasing process was seamless and quick! I was able to drive off with my new car in just over an hour. Overall, I had a great experience thanks to Sean and I would recommend that you ask for him when you're looking to lease or purchase a new Land Rover or Jaguar.
Susy Sailor 
Shawn was my salesman and he was 👍. Very nice, knowledgeable, and answered all of my questions.
Tom Hanlon 
Great parts department and friendly service
Catherine Falk 
Richard, in the SERVICE department, is every reason to visit this Jaguar dealership for service needs to your vehicle! Richard took care of everything with ease and was such a pleasure to interact with. As I once had a bad experience with a …
Darcy P. 
Thank you Sean and the rest of the team for such great customer service! Made buying a car so easy and comfortable during this crazy time (covid). We are so in love with our new Range Rover!!!!
About Envision Jaguar Cerritos Service Department
Envision Jaguar Cerritos Service Hours
Monday7:00AM - 6:00PM
Tuesday7:00AM - 6:00PM
Wednesday7:00AM - 6:00PM
Thursday7:00AM - 6:00PM
Friday7:00AM - 6:00PM
Saturday7:00AM - 4:00PM
SundayClosed
Jaguar Oil-change in Anaheim
 | 
Jaguar Oil-change in Cerritos
 | 
Jaguar Oil-change in Cypress
 | 
Jaguar Oil-change in Downey
 | 
Jaguar Oil-change in Fullerton
 | 
Jaguar Oil-change in Huntington Beach
 | 
Jaguar Oil-change in Lakewood
 | 
Jaguar Oil-change in Long Beach
 | 
Jaguar Oil-change in Los Alamitos
 | 
Jaguar Oil-change in Seal Beach